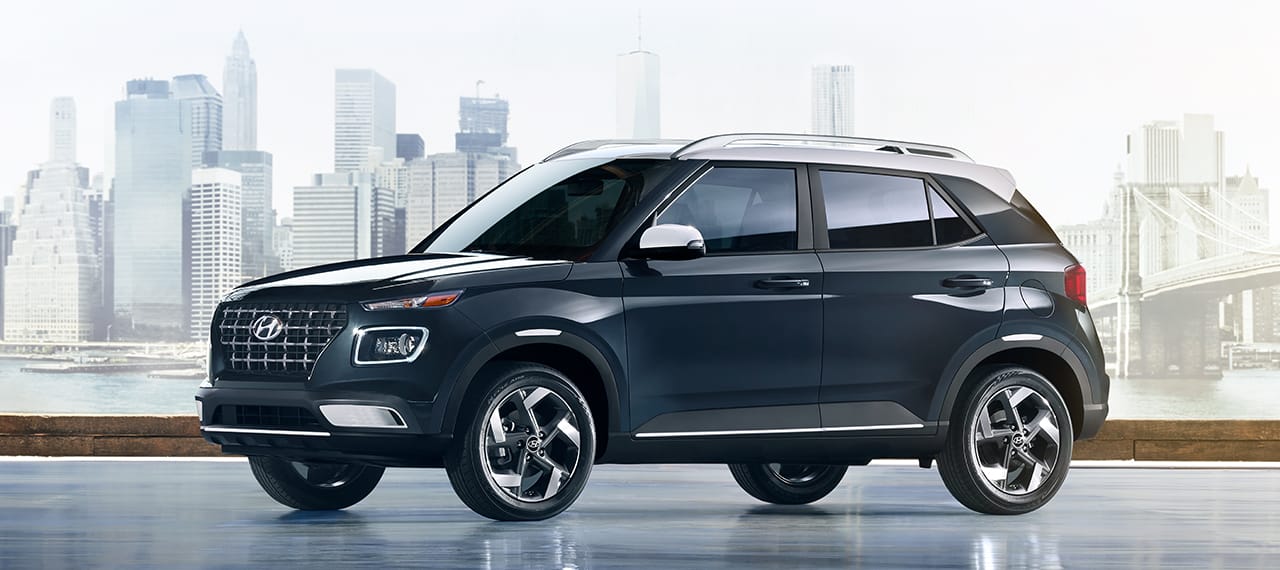 Where you want to be - Frank will help get you there! Introducing the all-new 2020 Hyundai VENUE for Urban Adventurers. What makes this perfect for first time buyers is not only it's
affordable price point
, but it's clean cut look yet modern and vibrant duo tone option on the exterior. Not to mention the lights on the exterior are pretty unique unlike anything anyone else has on the market sure to keep drivers around you aware that you're either braking or turning with signal on.
Some other awesome features in the Venue are it's Drowsy Driving Warning. Yup to keep you safe, Hyundai has added technology that easily can detect whether or not you, or a loved one that is driving is safe at the wheel and not falling asleep. Lane Keep Assist helps the Venue stay in lined lanes. The Venue also keeps your phones synced seamlessly as it's 8" Tech Screen is Android and Apple friendly.
Layout wise of the dashboard and wheel make for a super simplistic feel. Nothing is overdone and all buttons are exactly where one might expect a function to be, further imploring minimalism as a strength to an affordable vehicle.